---
DESIGN THINKING FOR THE EMERGENCE OF VALUE EXCHANGE NETWORKS
Tuesday, March 12, 2013
Presenters:
Rich Radka – Partner, Claro Partners
Trish Powell – Principal Design Strategist, Intuit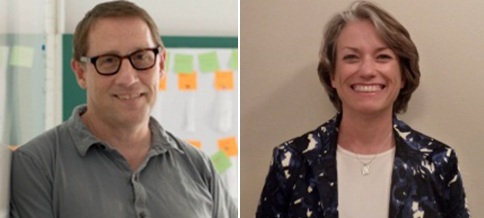 On March 12, 2013 at Wharton |
San Francisco
, Rich Radka and Trish Powell will present "The Emergence of Value Exchange Networks," a case study about using design thinking to help traditional product-focused enterprises transform into nimble business networks fueled by participatory innovation that are also more responsive, and provide greater flexibility.
We are quickly shifting from an era in which companies created and delivered monolithic offerings to passive consumers, to an era in which services exist as networks of value co-creation. In this new landscape, lines separating consumer and company are dissolving, and companies are acting as enablers of value creation, discovery, and exchange rather than solely as creators and distributors. It is a strategic shift that completely rewrites vision, strategy, offers, and operations, and it enables business transformation. From a design perspective it means service design must evolve into networked business design.
In this session, Rich and Trish will share tools for rethinking your business in a world where everyone is connected and consumers can also be collaborators.
Register Online
Date:
Tuesday, March 12, 2013

Location:
Wharton |
San Francisco Campus,
2 Harrison Street
, 6th Floor, San Francisco, CA 94105

Cost:
$20.00 per person. Tickets at the door are $40.00 per person.
Click here for more information