An evening with jonah berger: "contagious: why things catch on"

Thursday, February 21, 2013
What makes things popular? Why do people talk about certain products and ideas more than others? Why are some stories and rumors more infectious? And what makes online content go viral?
Join the Wharton Club of Northern California for a conversation with Wharton Marketing Professor Jonah Berger, who addresses these questions and more in his new book,
Contagious: Why Things Catch On
.
In his book, Berger reveals the secret science behind word-of-mouth and social transmission. Takeaways will include:
why certain stories get shared;
which emails are most likely to get forwarded;
why videos go viral;
and most importantly, how you can leverage these concepts to craft contagious content!
This event is presented in partnership with Wharton
Lifelong Learning
, bringing alumni together over the course of their careers with new and exciting ways to learn. Lifelong Learning offers alumni opportunities to engage with brilliant Wharton faculty, cutting-edge ideas, and each other in formats customized to fit their learning needs in all stages of life.
Register Online
Date:
Thursday, February 21, 2013
Time:
6:00pm Networking; 7:00pm Talk, followed by Q&A and continued mingling

Location:
Wilson Sonsini |
650 Page Mill Road
, Palo Alto, CA 94304

Cost:
WCNC members and accompanied guests: $20 per person. Non-member alumni and other guests: $40 per person. Registrations after 4:00pm on Tuesday, February 19, 2013 are an extra $10 per ticket. Cancellations after Tuesday, February 19, 2013 are at the discretion of the WCNC. No charge for Wharton Club Gold Ticket Members (but remember as always to register via the above 'Register Online' link).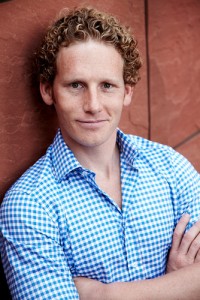 About Professor Jonah Berger
Jonah Berger is the James G. Campbell Assistant Professor of Marketing at the Wharton School at the University of Pennsylvania. He has published dozens of articles in top-tier academic journals, and popular accounts of his work have appeared in places like The New York Times, the Wall Street Journal, The Washington Post, Science, Harvard Business Review, Wired, BusinessWeek, and Fast Company. His research has also been featured in The New York Times Magazine's annual "Year in Ideas" issue. Berger has been recognized with awards for both scholarship and teaching, including being named Wharton's "Iron Prof." At Wharton, he teaches an elective called Contagious: How Products, Behaviors, and Ideas Catch On. He lives in Philadelphia, Pennsylvania.