---
FROG – HOW TO WIN THROUGH DESIGN-DRIVEN INNOVATION
Tuesday, February 5, 2013
Join us for an evening with Jan Chipchase, Executive Creative Director of Global Insights for frog. frog is a global design and innovation firm, working with the world's leading organizations to design, engineer, and bring to market meaningful products, services, and experiences. With an interdisciplinary team of more than 1,000 designers, strategists, and software engineers, frog delivers connected experiences for a broad spectrum of industries, including: consumer electronics, telecommunications, healthcare, energy, automotive, media, entertainment, education, finance, retail, and fashion. Our corporate clients include Disney, GE, Honda, HP, Microsoft, Intel, Roche, Sharp, Siemens and many other Fortune 500 brands. We also service the public sector, from governmental organizations to global NGOs like Nike Foundation and UNICEF. Founded in 1969, frog is headquartered in San Francisco, with locations in Amsterdam, Austin, Boston, Bangalore, Johannesburg, Kiev, Milan, Munich, New York, Seattle, Shanghai, and Vinnytsya.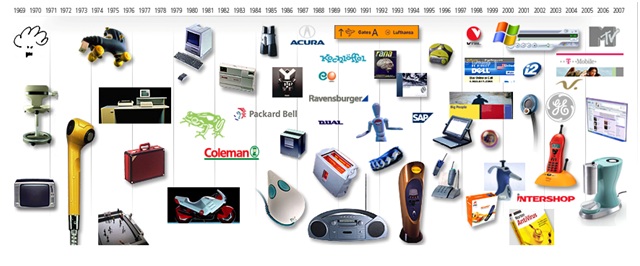 Jan will discuss:
How to build leading brands through design-driven innovation: You will learn from one of the most renowned thought leader in design and innovation how design can be one of your key catalyst for innovation and competitive advantage
Leadership in design-driven environments: You will learn what leadership will allow your organization or team to enable design-driven innovation
The future of design: Jan will also explain his point of view on where design thinking will go and what it will hold in the future.

Register Online
Date:
Tuesday, February 5, 2013
Time:
6:00pm Networking; 7:00pm Talk
Location:
DLA Piper,
555 Mission Street
, San Francisco, CA 94105

Cost:
$20 for WCNC members. Members of
Affiliate Clubs
: $20 per person. Non-member alumni and other guests: $40 per person.
Registrations after 4:00pm on Saturday, February 2nd are an extra $10 per ticket.
Cancellations after Saturday, February 2nd at the discretion of the WCNC. No charge for Wharton Club Gold Ticket Members (but remember as always to register via the above 'Register Online' link).
Registration closes on Monday, February 4th at 3:00pm.
New membership is available at
http://www.whartonclub.com/memsub.html
.
About the Speaker: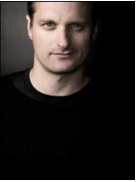 Jan Chipchase, Executive Creative Director of Global Insights
(Doreen Lorenzo, President of frog previously scheduled to speak)
As Executive Creative Director of Global Insights, Jan Chipchase oversees frog's global user research practice, working with clients to turn insights into innovative solutions for business challenges. Chipchase joined frog from Nokia, where as a principal researcher he studied behavioral patterns that informed the development of new products based on emerging consumer trends.With deep experience in running complex, international design research projects, he is widely considered to be the authority on applying human-centered insights to the development process. His extensive research projects have taken him around the world to collect insights into the broader emotional, social, and cultural contexts of the impact of technology. Recent projects include research studies into the design of mobile money services for emerging markets; travel to Uganda to look at shared phone use; trips to India to examine how design can make mobile devices more accessible to people with low or nonexistent levels of literacy; and a study in South Korea exploring how early adopters were reacting to the then recently launched mobile TV.
A world-renown thought leader, Chipchase has delivered keynotes at conferences including TED, CES, LIFT, and the Global Philanthropy Forum. He sits on the advisory boards of organizations including Broadcasting Board of Governors, FrontlineSMS, the Institute for Money, Technology and Financial Inclusion, and the Pecha Kucha Foundation. Chipchase holds 25 patents granted or pending, and his research has been extensively profiled in the New York Times, The Economist, New Scientist, and BusinessWeek, among others.
Hosted by: Philipp Stauffer - Wharton Club of Northern California
Philipp is an internet, software and mobile Executive and Entrepreneur and an officer at the Wharton Club of Northern California.