---
rare pixar studio tour (Members Only)
Tuesday, November 20th, 2012
We have been granted limited access for a rare tour of Pixar Studios. Only a very limited number of people will be able to tour Pixar, due to their own policies. We know that this will fill up quickly, and we apologize in advance if you are not able to attend.
Five (5) names will be selected from the wait list by raffle to attend this exclusive event.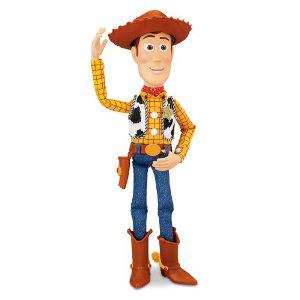 The story of Pixar Studios, itself, is intriguing and dramatic. Founded in 1979, Pixar grew out of unaffordable technology assets from Lucasfilm. Its creative and business leader for many years, John Lasseter, was first a junior animator at Disney and was abruptly fired for merely bringing up the issue of computer-generated animation. Lucky Pixar.
In 1986, Steve Jobs, fired from Apple and building NeXT, bought Pixar for $5 million and continued to fund it before it was able to produce a commercially-viable movie, investing tens of millions of dollars and, along with NeXT, risking his substantial net worth.
Finally, Pixar was able to deliver a commercially-viable movie, the mega hit, Toy Story in 1995. Soon after, Jobs pushed Pixar into an IPO. Pixar continued to produce a string of big hits. Then, when Michael Eisner, the legendary head of Disney and it's turnaround was forced to resign, Steve Jobs sold Pixar to Disney in 2006 for $7.4 billion, making Jobs the largest shareholder of Disney as well as ABC-TV.
As a company with a consistent string of innovative products, Pixar may have great lessons to offer:
How do they generate an unbroken string of hits?
Making rats, fish, cars, and toys emotionally appealing, Pixar is a highly innovative company. So how do they foster and preserve that innovation?
What is the management structure of Pixar?
What is the culture? How can those managerial lessons apply to other organizations?
What are the reporting relationships?
How does Pixar balance managerial control and accountability with freedom and fostering creativity and innovation?
How does Pixar balance creativity and quality with relentless business pressures and deadlines?
What are the top lessons for us in Wharton community from Pixar?
Register Online- *
RAFFLE* Wait list available via this registration link.
Drawing will be held Saturday, November 17th at 3:00pm.
Date:
Tuesday, November 20, 2012

Time:
3:00 pm

Location:
Pixar Studios,
1200 Park Avenue
, Emeryville, CA 94608
Registration: Seating is limited. Five (5) names will be selected from the wait list by raffle to attend this exclusive event.
Winners will be notified via email and will be provided with a special link to make payment. WCNC members only: $20 per person. No charge for Wharton Club Gold Ticket Members, if chosen.