Please join us for an interactive evening exploring the disruptions and opportunities created by healthcare reform; we will explore the implications for healthcare providers, purchasers, investors & entrepreneurs.
---
HEALTHCARE REFORM: Opportunity for Disruption or Status Quo?
Wednesday, November 28, 2012
After the 2012 election, we now know that healthcare reform is continuing to move forward,

creating upheaval in many areas and new opportunities for investors and entrepreneurs.

Join us for some networking with industry peers and a interactive discussion as we explore the dynamic healthcare landscape.
Questions and topics include:
What market changes are already underway and which will accelerate?
What type of opportunities are created for investors and entrepreneurs through the emergence of new technologies and care delivery innovations?
Understanding the dynamics and implications of emerging provider and payer strategies, such as narrow networks, ACOs and Value Based Purchasing
Lessons learned from the last burst of managed care activity and mistakes we may be repeating
Register Online
Date:
Wednesday, November 28, 2012
Time:
6:00pm - 8:30pm
Location:
Bank of America Merrill Lynch, Trans America Building,
600 Montgomery St.
, San Francisco.

Due to security procedures, please bring a valid ID for admission to the Trans America Building.
Cost:
$20 for WCNC members. Members of
Affiliate Clubs
: $20 per person. Non-member alumni and other guests: $40 per person.
Registrations after 4:00pm on Saturday, November 24th are an extra $10 per ticket.
Cancellations after Monday, November 26th at the discretion of the WCNC. No charge for Wharton Club Gold Ticket Members (but remember as always to register via the above 'Register Online' link).
Registration closes on Monday, November 26 at 4:00pm. No registrations at the door.
New membership is available at
http://www.whartonclub.com/memsub.html
.
About the Speaker:

Peter Boland, PhD, President, Boland Healthcare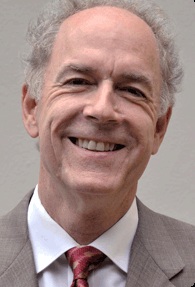 Peter Boland has 35 years experience as a management consultant to hospital systems, integrated delivery networks, health plans, employers and technology companies. Peter has an international reputation as a thought leader, author and speaker.
He has written numerous books on healthcare delivery (Making Managed Healthcare Work and The New Healthcare Market), clinical practice (Physician Profiling and Risk Adjustment), management and market strategy (Redesigning Healthcare Delivery and The Capitation Sourcebook), and was the founding editor of Aspen Publishers' Managed Care Quarterly. He has also published in dozens of professional journals such as Health Affairs, Inquiry, Modern Healthcare, Hospitals, Business and Health, and Healthcare Financial Management. He is often quoted in trade and news media such as The New York Times, Wall Street Journal, The Economist, Business Week, Los Angeles Times, and The PBS News Hour.
Representative clients: Kaiser Permanente, Blue Shield of California, United Healthcare, Primera, Brown and Toland Medical Group, Mayo Clinic, Hill Physicians, Methodist Hospital, University of Wisconsin Hospital and Clinics, Carondelet Health, Bethesda Memorial, Reading Hospital and Clinics, GlaxoSmithKline, Merck, Pfizer, Marriott, Honeywell, ALCOA, Cisco, AT&T, Oracle, Sun Microsystems, TriZetto Group, State of California, City of New York, TRICARE Military Health, The Hartford, Northwestern Mutual, California Association of Health Plans, and California Association of Physician Groups.
Peter received a doctorate from UCLA, a master's degree from the University of Michigan, and a post-graduate certificate from Harvard University's Executive Program in Health Policy and Management.