---
BRAND YOURSELF FOR LEADERSHIP AND BUSINESS SUCCESS
Thursday, January 24, 2013
Personal branding for leaders is no longer optional--it is imperative to be successful. You are competing every day whether you have a job or are looking for one, positioning for a career move or starting a business. You may already have a brand, but is it the right brand to take you where you want to go? You need to be crystal clear about your audience, their care-abouts, and how you are delivering value—both from a rational standpoint and from an emotional one.
In this interactive seminar with breakout sessions, we will cover:
What personal branding is and why it is important
A proven five-step system for strategic personal branding with examples
How to identify your Cake and Icing (rational value and emotional value) for a winning brand
How to develop clear and compelling messages for online and offline branding
Key outputs include:
Your positioning statement
Your evidence messages
Your leadership branding scorecard
Register Online
Date:
Thursday, January 24, 2013
Time:
6:00pm Appetizers/Drinks; 6:30-8:30pm Workshop
Location:
swissnex,
730 Montgomery Street
, San Francisco, CA 94111

Cost:
$20 for WCNC members. Members of
Affiliate Clubs
: $20 per person. Non-member alumni and other guests: $40 per person.
Registrations after 4:00pm on Tuesday, January 22nd are an extra $10 per ticket. Cancellations after Tuesday, January 22nd at the discretion of the WCNC. No charge for Wharton Club Gold Ticket Members (but remember as always to register via the above 'Register Online' link).
New membership is available at
http://www.whartonclub.com/memsub.html
.
About the Speaker: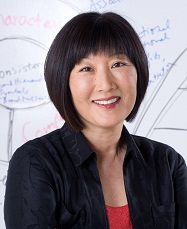 Karen Kang
is a recognized brand strategist and the CEO and founder of BrandingPays LLC, a corporate and personal branding company (
www.brandingpays.com
). She was a partner with Regis McKenna Inc., the legendary marketing firm that created and launched the Apple brand. She has trained Fortune 100 and startup companies and their employees on the unique BrandingPays™ System for personal branding. Her clients for corporate and personal branding have included AT&T, Ariba, Genentech, HP, iCharts, Care2.com, Park Systems, UC Davis Health System and Voyage Prive. Karen is a sought-after speaker at leading business schools, including Wharton School and London Business School, and professional organizations. A former media journalist, she has held executive positions in marketing consulting, advertising and public relations firms. A member of Phi Beta Kappa, she holds a B.A. degree from Mills College and an M.S. degree from Boston University. Her book, BrandingPays: The Five-Step System to Reinvent Your Personal Brand, will be available in January 2013. Follow her on Twitter @karenkang.
Hosted by: Philipp Stauffer - Wharton Club of Northern California
Philipp is an internet, software and mobile Executive and Entrepreneur and an officer at the Wharton Club of Northern California.