Better capitalize on new product opportunities. Identify and accelerate the commercialization of business opportunities.
---
SAP'S GLOBAL BUSINESS INCUBATOR – THE ART OF INTERNAL VENTURE CAPITAL
Thursday, November 1, 2012
Almost every company in the world, regardless of their industry focus, is looking to encourage an entrepreneurial spirit within their organization, which will spawn the next generation of $1 Billion ideas. SAP, the Enterprise software solution company, created a business incubator in 2009, which takes ideas and nurtures them into thriving solutions. The Incubator has launched 9 new startups to-date, with expectations of launching 1 new business every quarter.
Come join the Wharton Club discussion to learn more about how companies like SAP are utilizing Incubators to launch new businesses under an entrepreneurial umbrella.
During this discussion, we will cover:
Why SAP initiated the Global Business Incubator (GBI)
GBI's venture capital methodology, approach & scope
Ideation – Capturing, evaluating and recommending new ideas
Seed – Launching new businesses
Venture --- Building the solution and gaining lighthouse customers
Graduation --- scaling the business
Lessons learned
Comparing SAP Incubator to Cisco's Emerging Technology Group
Register Online
Date:
Thursday, November 1, 2012

Time:
6:00pm -- 9:00 pm
Location:
SAP,
3410 Hillview Ave
, Building 1, Palo Alto
Cost:
$20 for WCNC members. Members of Affiliate Clubs: $20 per person. Non-member alumni and other guests: $40 per person. Registrations after 4:00pm on Tuesday, October 30th are an extra $10 per ticket. Cancellations after Tuesday, October 30th at the discretion of the WCNC. No charge for Wharton Club Gold Ticket Members (but remember as always to register via the above 'Register Online' link). New membership is available at
http://www.whartonclub.com/memsub.html
.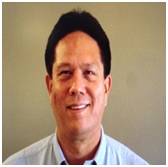 Dean Sivara

Vice President, Ideation
Dean is the Vice President of Ideation for the Global Business Incubator at SAP.
The Global Business Incubator is one of SAP's innovation groups and commercialization engines. Formed in 2008, the Incubator aims at capitalizing on new market opportunities and building new businesses. The Global Business Incubator is continuously evaluating new ideas and fosters a variety of business opportunities that will provide future competitive advantages for SAP in the five markets in which we participate: enterprise applications, analytics, mobile, cloud, and database & technology. The goal is to seed new businesses that will either be integrated into existing lines of business or form the core of new units or groups within the company.
Dean's role within the Incubator is to lead the Ideation activities, including gathering and evaluating ideas and helping create business cases for those ideas deemed most attractive. Dean works with idea-submitters for inside and outside SAP, collaborating with Venture Capitalists, entrepreneurs, research groups and universities.
Before joining SAP, Dean worked for Cisco Systems, where he had a number of roles. His last job at Cisco was as the Senior Director of Product Management for the Smart & Connected Cities (SCC) initiative. Dean also had roles in the Emerging Technology Group (Cisco's GBI) and within their Executive Consulting Group, called the Internet Business Solutions Group (IBSG).
Before Cisco Dean was a management consultant with companies such as Deloitte Consulting, Ernst & Young, IBM Consulting and Kurt Salmon Associates.
Dean holds a B.S. in Industrial Engineering from Stanford University and an M.B.A. from the Wharton Graduate School of Business.