7th Annual Wharton Club SF Giants Day at AT&T Park!
Join us in September for the largest-ever Wharton Club San Francisco Giants event . . . and what stands to be the largest Wharton alumni event EVER in Northern California!
---
Back by popular demand! A very special WCNC members-only "Wharton Club Day at AT&T Park" on Sunday, September 23rd! The day's activities will be jam-packed and features (1)
lunch at the largest Wharton tailgate in California history
; (2)
the game with the SF Giants vs. the San Diego Padres
; (3) and a
Chalk Talk session
after the game with Wharton Alum and Giants Sr. Vice President and CIO Bill Schlough and Giants Vice President, Strategic Revenue Services Jerry Drobny.
Register Online
[Sales close on Tuesday, Sept. 18 at 11am!]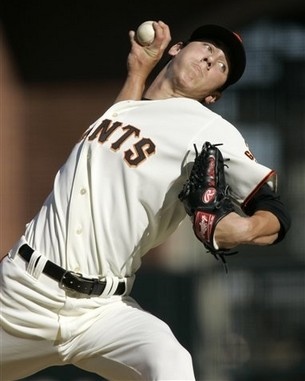 Biggest Event Ever
Yes, the Giants have sold out almost 150 games in a row at AT&T Park and are on track to sell out the entire season . . . but thanks to advance planning, we've reserved the largest number of tickets ever for a Wharton Club event! As with our other Giants events over the past 6 years, we expect our 7th Annual Wharton Club SF Giants event to sell out . . . and it will probably sell out quickly.
Tickets go on sale on Friday, August 24th, 2012 at 11:00am.

Lunch and Tailgate!
When we arrive at the ballpark, we will serve lunch out in the Giants' parking lot from 11:00am until just before the game starts at 1:05pm, and this will quite possibly be the largest tailgate in Wharton history! The weather is perfect for baseball this time of the year, and this is a great opportunity to enjoy a game while meeting and getting to know other Wharton alumni who live in the area.

Chalk Talk
After the game, we'll adjourn to an exclusive, in-the-stands Chalk Talk session behind the Giants Dugout hosted by Wharton Alum and SF Giants Sr. Vice President and CIO Bill Schlough. Bill will be facilitating a special chat with Jerry Drobny, Vince President of Strategic Revenue Services (Michigan MBA '87.)

Among his many accomplishments during a 20+ year career with the Giants, Jerry is the mastermind behind the Giants' revolutionary dynamic pricing model which is quickly becoming an industry standard. Jerry will share the story of the Giants' leap of faith to become the first team in sports to truly embrace dynamic pricing, and he will talk about how this decision has transformed business for the Giants . . . and arguably for the entire ticketing industry.


We anticipate high demand for this event and expect it to sell out quickly. If you would like to reserve a seat for you and your guest, please do so as soon as possible!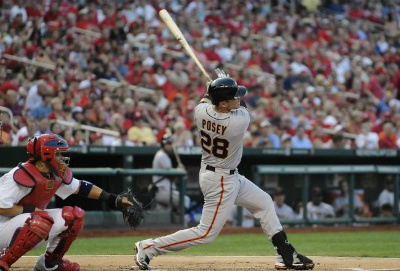 Note to families: AT&T Park is very kid-friendly with slides in the Coke Bottle and a mini-ballpark in left field where youngsters can play whiffle ball throughout the game.
Register Online
[Sales close on Tuesday, Sept. 18 at 11am!]
Date:
Sunday, September 23rd, 2012. 11:00am
Location:
AT&T Park, Check-in at the Giants' tailgate area. (NOTE: this is
not
the same gate as we have met in front of in past years. Exact location details to be provided by email to attendees the week before the event.)
Event fee:
Pricing for the first week that tickets are on sale will be $25 per person for current WCNC members; $25 per person for each accompanied guest; and $25 per person for each accompanied child.
Members and their guests only for this event.
The $25 fee includes the game ticket, lunch, and the Chalk Talk. (By the way, we will be sitting in the View Reserve Infield seats, which -- as of August 13th and per the Giants' dynamic ticket pricing system -- are selling online for $44.00 each, and the pricing will only go up from here. We know how much our Wharton Club members appreciate a great deal, and this is a stunning one! We are pleased to be able to offer it.)
Special note re: ticket pricing for this event
:
In the spirit of the Giants' dynamic ticket pricing system and as an incentive to our members to purchase tickets early and help us with event planning, pricing on any tickets remaining after the first week on sale will increase to $30 per ticket. Any tickets remaining after the second week they are on sale will increase to $35, and so on until they are all gone. (08/24/2012 - 08/31/2012: $25 per ticket. 08/31/2012 - 09/07/2012: $30 per ticket. 09/07/2012 - 09/18/2012: $35 per ticket.)
Members may purchase up to one (1) additional ticket for an accompanied adult at the member rate. Members may also purchase up to three (3) additional tickets for their children, who must be accompanied by a parent. Please note that these children's tickets are not transferable to an adult -- they are intended only for Club members who would like to bring their family with them to the game. Up to 50 tickets are being set aside for accompanied children, but all of our tickets will be sold on a first-come, first-served basis.
All sales final (but if you can't attend, you always have the option to have another Wharton Club member attend in your place once a ticket has been purchased.)

Schedule:
11:00am-1:00pm. Check-in at the Giants tailgate area (NOTE: this is not the same area that we have met in front of in past years.)
11:00am-1:00pm. Lunch and Tailgate!
1:05pm. First Pitch!
Immediately after the game. Chalk Talk with Bill Schlough and Jerry Drobny in the stands behind the Giants Dugout.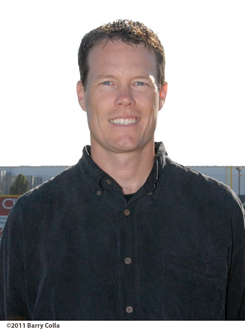 Bill Schlough
Senior Vice President and Chief Information Officer
San Francisco Giants
Bill Schlough oversees a team of dedicated professionals that provide day-to-day technical support while collaborating with internal clients to set the technological direction for the San Francisco Giants. Since his arrival in 1999, the Giants have enhanced the fan experience through innovations such as the "Double Play Ticket Window," universal gift cards, contactless payment systems, "SplashTix," pervasive Hi-Definition video displays, "Digital Dugout," and the first 100-percent wireless venue in professional sports. Bill's IT team has also implemented an array of revolutionary systems to create a competitive advantage on the field.
An Olympic enthusiast, Bill is a board member of the Bay Area Sports Organizing Committee (BASOC) and served as a technology lead for San Francisco's bids to host both the 2012 and 2016 Olympic Games. His event experience includes assignments at the 1994 World Cup along with Olympic Games in Atlanta, Salt Lake and Torino, Italy. Previously, he worked as a consultant with Booz-Allen & Hamilton and Electronic Data Systems, supporting a diverse collection of clients including AMD, Northrop Grumman and General Motors. More recently, Bill served as Interim President of the Giants' San Jose Class A affiliate in 2011 and was subsequently appointed to the team's board of directors as chairman in 2012. He also serves on the board of Junior Achievement of Northern California and is an avid supporter of the Giants Community Fund.
A San Francisco native, Bill holds a Mechanical Engineering degree from Duke University and an MBA from the Wharton School. He is an Ironman triathlete and was named to sports Business Journal's 2010 "Forty Under 40" class of promising young executives in the sports industry.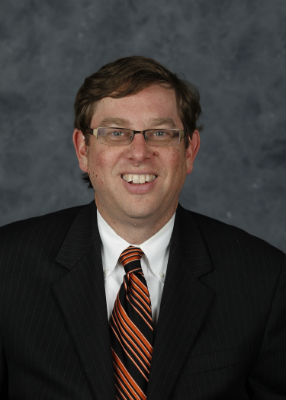 Jerry Drobny
Vice President, Strategic Revenue Services
Jerry Drobny, entering his 20th year with the San Francisco Giants, is responsible for strategic initiatives with the Revenue Department including product pricing, customer information management, analytic reporting and technology solutions development. Jerry and his strategic services team provide internal consulting services to assist and support the Giants organization's decision-making and customer relationship management activities.