---
Inside IDEO – Fostering a Culture of Innovation
Wednesday, September 19, 2012
(Originally scheduled for Sept. 13th)
Innovation and creativity are learnable skills, not inborn talents. During this exclusive, insider's tour, Dave Blakely, Director of Technology Strategy at IDEO, will describe how IDEO has applied its general methods of "design thinking" to innovation on programs with business, government, and academia. The heart of any innovation agenda is a carefully-chosen interdisciplinary team, typically including members with backgrounds in technology, business, and human factors. Creative leaps can be inspired by empathetic human research, and insights are distilled in synthesis sessions. Techniques such as brainstorming can help teams to direct their creativity, and prototypes can be used to drive innovation, improve visualization and mitigate risk.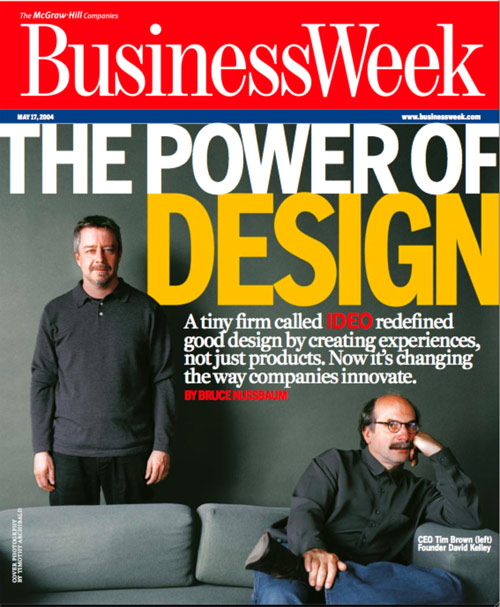 Through his extensive client experiences, Dave will address cutting edge innovation issues such as:
How should business leaders think about the confluence of design, innovation, engineering, sales, marketing, and finance?
How do you build products for a rapidly evolving global economy?
How will outsourcing change the traditional paradigms for innovators?
Lessons learned from first-hand experiences with product failures.
Register Online
Date:
Wednesday, September 19, 2012
(Originally scheduled for Sept. 13th)
Time:
4:00pm
Location:
IDEO,
100 Forest Avenue
, Palo Alto
Registration:
$20 per person. WCNC Members and up to one accompanied guest only. Cancellations after 5:00pm Monday, September 17th at the discretion of the WCNC.
No charge for Wharton Club Gold Ticket Members
(but remember as always to register via the above 'Register Online' link.)
Dave Blakely

Dave Blakely is a director based in IDEO's Palo Alto office. He specializes in technology strategy, helping his clients use technologies to advance their business agendas and to provide optimum experiences for their customers. Dave spends most of his time at IDEO managing business relationships with several of IDEO's technology-focused clients. He also advises executives at a number of different technology companies, conducts innovation workshops, and speaks frequently to academic and business groups.
Since joining IDEO in 1988, Dave has worked to help his clients identify the intersection of emerging technologies, unmet user needs, and viable business models. Among the many projects he has contributed to, Dave helped visualize the future of computing for Microsoft, create streaming media players for Philips, adapt new technologies into the workplace for Steelcase, enhance printing for HP, design a new surgical device for Gyrus ENT, and create a new category of appliance controls for Whirlpool.
Dave's roots are in the design of electromechanical systems with embedded controllers, and he holds six patents. He received a BS in engineering physics and an MS in controls, both from the University of California at Berkeley.