The Great Transformation: Shaping New Models
World Economic Forum (WEF) - The View from Davos, Switzerland
Join us for a luncheon event with guest speaker Paul Smyke who currently serves as Special Advisor to the Chairman & Senior Director, North America, of the World Economic Forum.
---
The Great Transformation: Shaping New Models
World Economic Forum (WEF) – The View from Davos, Switzerland
As the world continues to transform, Silicon Valley and its culture of entrepreneurship lead many of the innovations and opportunities that shape global transformation. As Wharton graduates, we have the opportunity to play a key role in shaping the world of tomorrow. Join the WCNC and the Swiss-American Chamber of Commerce for a special presentation by Paul Smyke, Special Advisor to the Chairman and Senior Director, North America, as he joins us in a discussion of the themes and implications from this year's Annual Meeting in Davos, Switzerland. Mr. Smyke will provide his perspectives on the key developments and achievements of this year's meeting, with particular focus on the implications for US businesses.

Like TED on steroids, the World Economic Forum brings together key business leaders from around the globe to shape global, regional and industry agendas to achieve their mission of "improving the world." Their annual meetings in Davos, Switzerland gather leaders together to tackle head on real-world solutions to pressing world problems. The 2012 Meeting drew a record 2,600 business, government and civil society leaders – including nearly 40 heads of state or government to share thoughts on creating new models of leadership, governance and partnership to solve global problems by harnessing the power of human talent and stakeholder collaboration. The top priority for 2012 is to bring into the workforce the 200 million unemployed, particularly youth.

What you will learn:
What were key topics and themes at this year's WEF, and what were key developments and discussions?
What is Paul's perspective on this year's WEF and its achievements? What are implications for the U.S. in particular?
What are possible options for the future, and how will the WEF contribute to its solutions?
Agenda:
Register Online
Date: Wednesday, April 18, 2012
Time: 11:45am Networking; 12:30pm Talk
Location: Swissnex, 730 Montgomery Street, San Francisco
Cost: WCNC members and accompanied guests: $25 per person. Non-member alumni and other guests: $35 per person. Registrations after 10:00pm on April 16th are an extra $10 per ticket. Cancellations after April 16th are at the discretion of the WCNC. No charge for Wharton Club Gold Ticket Members (but remember as always to register via the above 'Register Online' link.)


| | |
| --- | --- |
| | |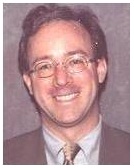 Paul Smyke
Paul Smyke is a Senior Advisor to the Chairman World Economic Forum USA.
BA in Speech Communication, Macalester College; MA in International Relations, Johns Hopkins University School of Advanced International Studies (SAIS). Formerly: experience in higher education and research in Hawaii, several political campaigns in Illinois. Since 1987, with the World Economic Forum: Member of the Executive Board, various functional and geographic responsibilities; since 1998, Senior Adviser to Managing Board, overseeing ties with private and public sectors in US and general institutional outreach. Also, on-air commentator (in French) for Swiss TV on US current affairs. Adviser, Swiss House for Advanced Research and Education, Cambridge, Massachusetts.

Jointly organized with the the Swiss-American Chamber of Commerce and hosted by Philipp Stauffer, Wharton Club of Northern California
Philipp is an internet, software and mobile Executive and Entrepreneur and an officer at the Wharton Club of Northern California.