Luncheon with Connecticut Congressional Candidate and former Silicon Valley entrepreneur/CEO Steve Obsitnik (WG96). He'll discuss the process of running for Congress and how he has leveraged his business background during his 2012 campaign . . . .
---
Lessons Learned: Going from MBA Entrepreneur/CEO to 2012 Congressional Candidate
Wednesday, February 22nd, 2012
As a former Navy officer and successful Silicon Valley tech CEO, Wharton alum Steve Obsitnik (WG96) has plenty of impressive bullet points on his resume . . . and they have been a strong springboard for his
2012 campaign for a U.S. Congressional seat
. In particular, he has found his Wharton MBA training and alumni network to be invaluable in managing his campaign process and leveraging everyone's efforts.
Join us on Wednesday, February 22nd at 11:45am for a luncheon with 20 of your fellow Wharton alumni as Steve will discuss:
Register Online
Date:
Wednesday, February 22nd, 2012
Time:
11:45am Networking and check-in; 12:10pm Talk
Location:
The Golub Group. 1850 Gateway Drive, Suite 600, San Mateo, CA 94404.

Cost:
WCNC members and up to one accompanied guest: $0 per person but please register in advance via the above link. Non-member alumni and other guests: $20 per person. Seating is limited for this luncheon. Registrations will be available until 10:00am, Wednesday, February 22nd or until the event is full. Cancellations after Tuesday, February 21st at the discretion of the WCNC. No charge for Wharton Club Gold Ticket Members (but remember as always to register via the above 'Register Online' link.)
Steve Obsitnik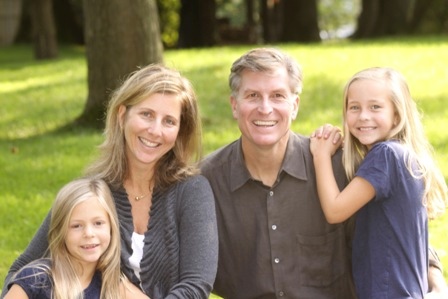 Steve Obsitnik
is running to be the representative in the U.S. Congress for Connecticut's 4th Congressional District. He has been on the front lines as a global technology business leader, a decorated naval officer and Annapolis graduate, a local educator, and now a father who is raising his own family in Connecticut. Steve believes that Congress needs a voice that has the experience to advocate policy for innovation leading to job growth, Connecticut's competitiveness in a global economy, fiscal accountability, world-class education and a flexible and capable military which will keep current and future generations sustaining the US standard of living.
Steve is a graduate of the U.S. Naval Academy in Annapolis, having been nominated by the Honorable Stewart McKinney (R, CT). Upon receiving a Bachelor of Science in Electrical Engineering with honors, Steve had a five year career in the U.S. Navy primarily serving as a Lieutenant on board the U.S.S. Ray (SSN653), a Sturgeon class nuclear attack submarine. He was awarded eight medals during deployments to the Arctic Circle, Atlantic and Mediterranean. Steve also served in the Pentagon with the Bureau of Naval Personnel and Submarine Squadron Six in Charleston, SC. Prior to Annapolis, Steve graduated from Stamford High School in 1985, displaying leadership, teamwork and sporting competitiveness as captain of the varsity soccer team and a nationally ranked squash player.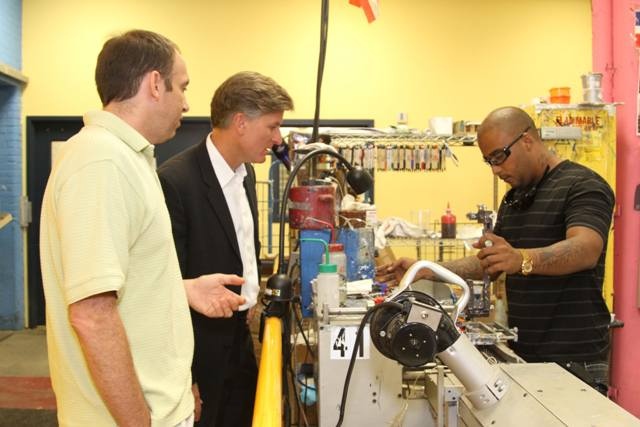 After completing his naval duty, Steve attended The Wharton School at the University of Pennsylvania, graduating with a Masters in Business Administration with a degree in finance. Over the past 20 years, Steve has worked in the technology industry as a business executive in both the Silicon Valley and Connecticut. His expertise is bringing innovative products to market and building global businesses that serve multinational customers by working with world-class research and development organizations, including SRI International (formerly Stanford Research Institute) and the Sarnoff Corporation. Most recently, Steve has been the CEO of Quintel, a provider of wireless infrastructure to mobile operators with operations in the U.S., Europe and Asia.