---
Black Swans, Radical Ideas and Big Innovation -- An Evening with Khosla Ventures
Thursday, December 8, 2011
Come learn how venture capitalists and entrepreneurs can address the energy crisis and invest in our future by placing big bets and searching for "black swans."
History has shown that our predictive capacities aren't quite as good as we would like to think they are, and that goes for even the greatest experts and leaders in their fields. Black swans
happen
:
Ken Olsen, President and Founder of DEC, said in 1977 that "there is no reason for any individuals to have a computer in their home."
In 1876, an internal memo at Western Union claimed that "the telephone has too many shortcomings to be seriously considered as a means of communication."
In short, our future is laden with events that few people can foretell, and the consequences of missing them can be substantial.
Register Online
Join us on Thursday, December 8th for a deep dive into the fundamentals of Khosla Venture's investment strategy from
Khosla Ventures Partner and Wharton alumnus Andrew Chung
. Join us on Thursday, December 8th for a deep dive into the fundamentals of Khosla Ventures investment strategy from
Khosla Ventures Partner and Wharton alumnus Andrew Chung
. In particular, Andrew will discuss:
Identifying the right trends that inform investment strategies
Choosing the best teams to create leverage in those trends
Developing technologies and disruptive economics to drive change
Register Online
Date:
Thursday, December 8, 2011
Time:
6:00pm Networking; 7:00pm Presentation
Location:
Wilson Sonsini Goodrich & Rosati,
650 Page Mill Road
, Palo Alto, CA 94304

Cost:
WCNC members and accompanied guests: $20 per person. Members of affiliated clubs and accompanied guests: $20 per person. Non-member alumni and other guests: $40 per person. Registrations after 4:00pm on Tuesday, December 6 are an extra $10 per ticket. Cancellations after Tuesday, December 6 at the discretion of the WCNC. No charge for Wharton Club Gold Ticket Members (but remember as always to register via the above 'Register Online' link.)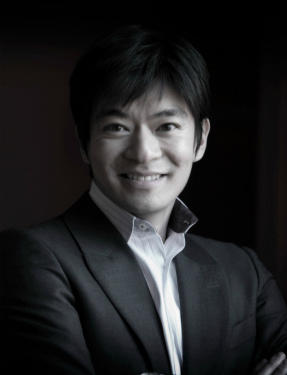 Andrew Chung
Partner, Khosla Ventures
Andrew is a Partner at Khosla Ventures who focuses on developing leading companies in cleantech, information technology, and personalized medicine and co-leads the firm's China activities. Andrew seeks to work with exceptional entrepreneurs in building the world's most innovative companies and changing the world for the better. He is one of six investing Partners at the firm.
Prior to Khosla Ventures, Andrew spent five years at Lightspeed Venture Partners and helped to build the firm's practice areas in cleantech, education, and genomics. He helped drive and manage Lightspeed's investments in Solazyme (NASDAQ: SZYM, biofuel), Stion (solar), LS9 (biofuel), Coaltek (clean coal), Leyden Energy (energy storage), Orbis Education (nursing education), and Personalis (genome interpretation.)
Prior to joining Lightspeed, Andrew was an investor at Bain Capital and TL Ventures, where he supported buyout and venture investments in healthcare, software and semiconductors. Previously, he was a management consultant with Bain & Company in Greater China and co-founded UberWorks, an Internet startup incubated at Trilogy that was later acquired by a public company.
Andrew is an avid musician and nearly pursued a singing career several times in his life, once after reaching the finals in Hong Kong's version of American Idol. He has performed as a vocalist and conductor at the Lincoln Center, the Kennedy Center, the Shanghai Conservatory and an off-Broadway musical theatre. Andrew graduated Phi Beta Kappa in Applied Mathematics from Harvard University and holds an MBA from The Wharton School of the University of Pennsylvania.
About Khosla VenturesKhosla Ventures
offers venture assistance, strategic advice and capital to entrepreneurs. We manage a $1.1 billion main fund that supports early- and late-stage investments and a $300 million seed fund for developing very early-stage experiments. We focus on next-generation energy projects, new materials, mobility, the Internet and silicon technology.
With over $2 billion under management, we have the industry's most active cleantech portfolio with 60+ investments to date and have invested in information technology companies that include Square, ZocDoc, Aliph/Jawbone, among many others. Three cleantech IPO's (Kior, Amyris, and Gevo) over the past 12 months alone have generated over $1 billion in profits for the firm.