6th Annual Wharton Club SF Giants Day at AT&T Park!
SOLD OUT ! !
Join us in August for the largest-ever Wharton Club San Francisco Giants event!
With Lisa Pantages, SF Giants VP Finance and Bill Schlough, Wharton Alumnus and SF Giants CIO

---
Back by popular demand! A very special WCNC members-only "Wharton Club Day at AT&T Park" on Sunday, August 7th! The day's activities will be jam-packed and features (1)
a picnic-style lunch
; (2)
the game with the SF Giants vs. the Philadelphia Phillies
; (3) and a
Chalk Talk session
with Giants Vice President of Finance, Lisa Pantages, facilitated by Wharton Alum and Giants Sr. Vice President and CIO Bill Schlough.
Register Online[Tickets on sale now - over 95% of tickets already sold!]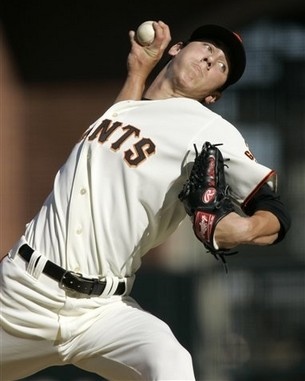 Biggest Event Ever
Yes, since the Giants are baseball's World Champions, the Giants have sold out every game at AT&T Park this season . . . but thanks to our insider connection, we've reserved the largest number of tickets ever for a Wharton Club event! But as with our other Giants events over the past 5 years, we expect our 6th Annual Wharton Club SF Giants event to sell out, and it will probably sell out quickly. Tickets go on sale on Tuesday, July 12th at 11:00am.
Picnic-style Lunch
When we arrive at the ballpark, we will host a picnic-style lunch after which we will adjourn to our seats to watch the defending champs in a National League Championship Series rematch versus
the NL East leading Philadelphia Phillies
. The weather is great for baseball this time of the year, and this is a great opportunity to enjoy a game while meeting and getting to know other Wharton alumni who live in the area.
Chalk Talk
After the game, we'll adjourn to an exclusive, in-the-stands Chalk Talk session behind the Giants Dugout featuring
Giants Vice President of Finance, Lisa Pantages
, facilitated by
Wharton Alum and SF Giants Sr. Vice President and CIO Bill Schlough
.
In 2010, the Giants won their first World Series title since 1954 -- and the first ever since moving to San Francisco! There are real financial implications for this, including:
What does winning a World Series mean for business?

How did the first championship in 50+ years impact the team's finances in 2010 and 2011?

How does the team intend to leverage this success to create sustainable new revenue streams in future years?
Giants VP of Finance, Lisa Pantages, will cover these topics and many others in a postgame chat with SVP & CIO, Bill Schlough. The format will be highly interactive, with ample opportunity for Q&A . . . please bring your questions and ask away!
We anticipate high demand for this event and expect it to sell out quickly. If you would like to reserve a seat for you and your guest, please do so as soon as possible!
Note to families: AT&T Park is very kid-friendly with slides in the Coke Bottle and a mini-ballpark in left field where youngsters can play whiffle ball throughout the game.
Register OnlineDate:
Sunday, August 7, 2011. 11:15am
Location:
AT&T Park, Check-in at the
Marina Gate
near the ticket windows (NOTE: this is
not
the same gate as we have met in front of in past years.)
Event fee:
$35 per person for current WCNC members; $35 per person for each accompanied guest; and $35 per person for each accompanied child. $20 per person for current Wharton Club Gold Ticket Members. Members only for this event.
Members may purchase up to one additional ticket for an accompanied adult at the member rate. Members may also purchase up to three additional tickets for their children, who must be accompanied by a parent.
Note:
these children's tickets are not transferrable to an adult -- they are intended only for Club members who would like to bring their family with them to the game. Up to 50 tickets are being set aside for accompanied children, but all of our tickets will be sold on a first-come, first-served basis.
Additional note about the tickets:
Every home game so far this season has sold out, and demand for tickets is high. With the Giants new "dynamic pricing" system for ticket sales, the current price to buy a ticket in the same section as the tickets that the Club has already purchased is now $50 . . . and that price is likely to only go up from here. Because we pre-purchased our tickets a few months ago, we're able to make available for our Club members not only their game ticket but also lunch and what promises to be a fascinating in-the-stands Chalk Talk . . . all for $35 per person!
We expect this event to sell out quickly, so you'll want to buy your tickets early if you plan to attend. Extra $10 for tickets after July 26th, if available. All sales final (but if you can't attend, you always have the option to have another person attend in your place once a ticket has been purchased.)

Schedule:
11:15am-12:00pm. Check-in at the Marina Gate near the ticket windows (NOTE: this is not the same gate as we have met in front of in past years.)
11:45am-1:00pm. Lunch
1:05pm. First Pitch!
Immediately after the game. Chalk Talk with Lisa Pantages and Bill Schlough behind the Giants Dugout.



Lisa Pantages
Vice President of Finance
San Francisco Giants

Lisa Pantages, who joined the team in January 2003, oversees the daily financial operations of the club and its affiliates, including all general accounting activities, financial reporting, budgets and payroll.
The fifth generation San Franciscan served as a member of Deloitte & Touche's team that has audited the Giants' finances since 1993. Pantages also served as a volunteer on the Giants' "Yes on B" campaign to build the club's new ballpark at China Basin, reporting campaign finances.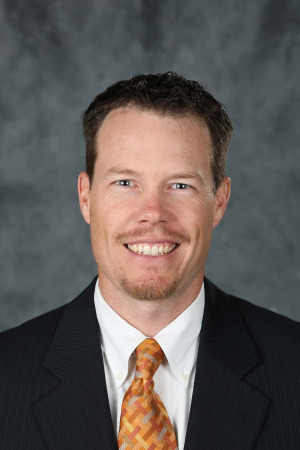 Bill Schlough
Senior Vice President and Chief Information Officer
San Francisco Giants
Bill Schlough oversees a team of dedicated professionals that provide day-to-day technical support while working with internal clients to set the technological direction for the organization. Since he joined the team in 1999, the Giants have demonstrated a sustained commitment to enhancing the fan experience through innovations such as the "Double Play Ticket Window," "Ticket Relay," the "Digital Dugout," customer-facing contactless payment systems, universal gift card, HDTV and the first 100-percent wireless facility in professional sports. Most recently, Schlough and his team directed the implementation of AT&T Park's Diamond Vision display and Hi-Definition video production facility.
A member of the Bay Area Sports Organizing Committee (BASOC) Board, Schlough served as a technology lead for San Francisco's bids to host the 2012 and 2016 Olympics. His event experience includes assignments at the 1994 World Cup along with Olympic Games in Atlanta, Salt Lake and Torino, Italy. Previously, he worked as a consultant with Booz-Allen Hamilton and Electronic Data Systems, supporting a diverse collection of clients including AMD, Northrop Grumman and General Motors.
A San Francisco native, Schlough holds a Mechanical Engineering degree from Duke University and an MBA from the Wharton School. He and his wife, Erin, reside in Redwood City.