In today's business world, a board of directors can be an obstacle rather than a resource in achieving the objectives of a company. A well-managed board can be a crucial factor in achieving long-term success.
---
Successfully Managing Your Board of Directors
Monday, November 15, 2010
Join us for a dynamic discussion around the successful management of your board of directors. This interactive discussion will focus on the following:
Diffusing the natural tension between CEOs and board of directors
Common mistakes to avoid
Planning and strategizing to get the most from a board
Register OnlineDate:
Monday, November 15, 2010
Time:
6:00-6:45pm Networking Reception & Registration. 6:45-7:30pm Program. 7:30-8:00pm Networking/Close.
Location:
Morgan Lewis,
2 Palo Alto Square, 3000 El Camino Real
, Palo Alto, CA
Cost:
WCNC members and accompanied guests: $20 per person. Members of affiliate clubs and their accompanied guests: $20. Non-member alumni and other guests: $40 per person. Registrations after 4:00pm on Friday, November 12, 2010 are an extra $10 per ticket. Cancellations after Friday, November 12, 2010 at the discretion of the WCNC. No charge for Wharton Club Gold Ticket Members (but remember as always to register via the above 'Register Online' link.)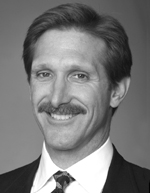 Tom Kellerman
, Managing Partner of Morgan Lewis' Palo Alto office and co-chair of its Emerging Business and Technology Practice, will be presenting. Tom has experience participating in a variety of board meetings and concentrates his practice on advising companies, venture capitalists, and investment banks on corporate finance, mergers and acquisitiongs, and corporate governance matters within the technology industry.