---
*
*SOLD OUT** Venture Design with David Aycan and Meghann Dryer, IDEO

Thursday, November 18, 2010
Want to create a revolutionary product or service? You'll need BOTH design and business.
David Aycan and Meghann Dryer from IDEO will be addressing a topic they call "venture design." From the genesis of the user experience through the intricacies of what makes a business viable, they'll explore —through three case studies— how businesses from corporations to start-ups can use smart entrepreneurial approaches to learn and design their way to market.
Register Online
Date:
Thursday, November 18, 2010

Time:
6:00pm Networking; 7:00pm Lecture, followed by Q&A and continued mingling

Location:
Wharton |
San Francisco,
101 Howard Street
, San Francisco, CA 94105

Cost:
WCNC members and accompanied guests: $20 per person. Non-member alumni and other guests: $40 per person. Registrations after 4:00pm on Tuesday, November 16, 2010 are an extra $10 per ticket. Cancellations after Tuesday, November 16, 2010 at the discretion of the WCNC. No charge for Wharton Club Gold Ticket Members (but remember as always to register via the above 'Register Online' link.)
About David Aycann and Meghann Dryer
As a business designer at IDEO, David takes common tools such as financial modeling or marketing frameworks and uses them to inform design. Meghann is also a business designer at IDEO, where she likes to invent new businesses and devise clever ways to take things to market.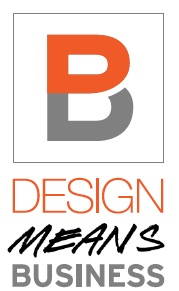 About DESIGN means BUSINESS
As a mutual partnership between Wharton | San Francisco alumni and SF Chapter of the Industrial Designers Society of America, "DESIGN means BUSINESS" aims to bring design to the forefront in business as a way to create more meaningful, innovative companies. Each lecture draws a vibrant mix of design and business leaders from throughout the Bay Area, with plenty of opportunity for cross-pollination.
For more information on Design means Business, please contact:
Geoff Morrissett, WG'07 (geoffrey.morrissett.wg07@wharton.upenn.edu);
Martin Dragomirecky,WG'07 (martin.dragomirecky.wg07@wharton.upenn.edu) or Wayne Pan, WG'07 (waynep@wharton.upenn.edu).