BOB BORCHERS, OPUS CAPITAL & Apple Inc's Original iPhone Evangelist
The Wharton Club of Northern California's New Affinity Group "Design means Business" event series invites you and a guest to join us for a Thought Leader Lecture at Wharton | San Francisco on Thursday, September 30th at 6:00 pm.
---
design means businesS: Bob Borchers, Opus Capital:
Thursday, September 30th, 2010

Want to create a revolutionary product or service? Bob will share his perspectives on:
What fuels the creation of revolutionary products.

How his roles at Apple Inc., FusionOne, and Nike have influenced his views on innovation.

The role of design as the new value creation engine for the next decade.
Register Online

Date:
Thursday, September 30th, 2010

Time:
6:00-7:00pm - Networking Reception and Registration, 7:00-8:00pm - Presentation, 8:00pm - Q&A

Location:
Wharton School,
101 Howard Street
, #500, San Francisco, CA 94105
Registration:
WCNC members and accompanied guests: $20 per person. Non-member alumni and other guests: $40 per person. Registrations after 4:00pm on Wednesday, September 29, 2010 are an extra $10 per ticket. Cancellations after Wednesday, September 29, 2010 at the discretion of the WCNC. No charge for Wharton Club Gold Ticket Members (but remember as always to register via the above 'Register Online' link.)
Bob Borchers
A mobile and consumer marketing veteran with more than 20 years operating experience, Bob Borchers is a General Partner at Opus Capital. At Opus Bob is focused on investments in mobile applications and services as well as adjacent opportunities in both hardware and software. Prior to Opus, he served as Sr. Director of Worldwide Product Marketing for the iPhone at Apple, Inc.

Prior to Apple, Bob was Vice President of Marketing at FusionOne, a pioneer in creating and marketing mobility solutions. Bob also spent six years at Nokia where he co-founded and served as Vice President of Sales and Marketing for the Vertu business unit. Before his career in the mobile industry, Bob worked for Nike, Inc. in Beaverton, Oregon, where he led efforts in product and service personalization. He began his career doing research and development in prosthetics.

Bob holds a Bachelors Degree in Mechanical Engineering from Stanford University and a Masters Degree from a joint program between the Massachusetts Institute of Technology and the Harvard Medical School in Health Sciences and Technology. He has more than 30 patents granted or pending.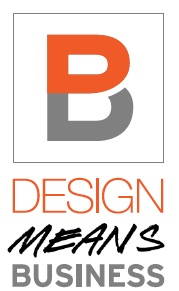 About Wharton Club of Northern California's new affinity Group: "Design means Business"
Design means Business is a new affinity group with the Wharton Club of Northern California founded by Wharton Alumni. Our mission is to advance and inspire design throughout the business world. Design means Business is in partnership with the SF Bay Chapter of the Industrial Designers Society of America (IDSA).
About our event sponsor, Smart Design
Smart Design has a 30-year history of turning insight and innovation into successful consumer products, communications, and brands. Their multidisciplinary approach brings together experts in product, graphic, and interaction design, business factors, engineering, and design research to ensure that its solutions connect with people. Smart Design's consistent results are delivered by an international staff of 130 – working in teams across offices in New York, San Francisco, and Barcelona..