---
*SOLD OUT*
Back by popular demand! Join us for a very special WCNC members-only "Wharton Club Day at AT&T Park" on Sunday, August 15th! The day's activities will be jam-packed and features (1) an
exclusive tour of AT&T Park
; (2) a
Chalk Talk session
: "How technology is transforming every aspect of baseball – from the playing field to the front office to the bleachers"; (3) a picnic-style lunch; and of course, (4)
the game with the SF Giants vs.the San Diego Padres
.
Register Online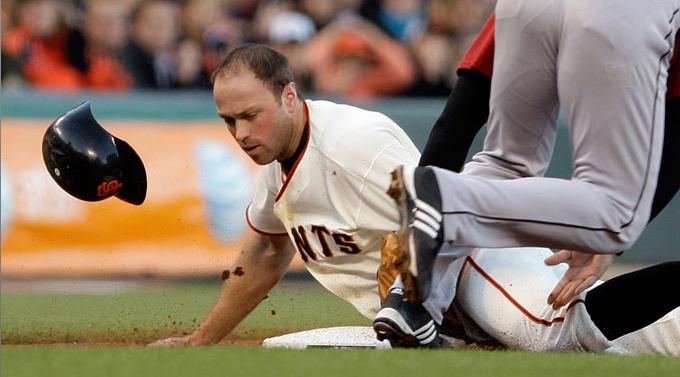 Exclusive Baseball Park Tour
Get to the park early, and enjoy an insider's tour of AT&T Park. You'll be taken throughout the park by a Giants tour guide where you can listen and ask questions about the ball park.
Chalk Talk
The main event is an exclusive Chalk Talk session that features Wharton alumnus
Bill Schlough, Senior Vice President and CIO of the San Francisco Giants
.
In 1980, the first large-scale "Diamond Vision" video display in sports was installed at Dodger Stadium. Fast forward 30 years and Giants fans at AT&T Park aren't content with a 3,000 square foot hi-def video board, they want replays on their 3.5 inch iPhone screens. Technology has clearly become an integral part of the fan experience today, but it has had an equally transformative yet perhaps less apparent influence on how the game is played and the overall business of sport. Come hear about the key technology innovations underway at AT&T Park that are changing the game on and off the field. The format will be highly interactive, with ample opportunity for Q&A . . . please bring your questions and ask away!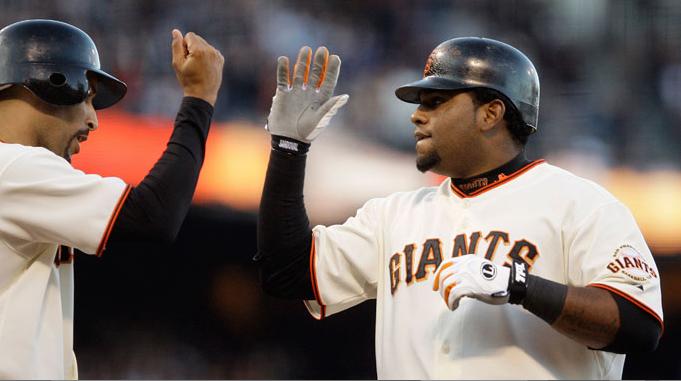 Picnic-style Lunch
Immediately following the talk, we will host a picnic-style lunch after which we will adjourn to our seats to watch the
SF Giants vs. the San Diego Padres
game. The weather is great for baseball during this time of the year and this is a great opportunity to enjoy a game while meeting and getting to know other Wharton alumni who live in the area.
We anticipate high demand for this event and expect it to sell out quickly. If you would like to reserve a seat for you and your guest, please do so as soon as possible!
Note to families: AT&T Park is very kid-friendly with slides in the Coke Bottle and a mini-ballpark in leftfield where youngsters can play whiffle ball throughout the game.
Register OnlineDate:
Sunday, August 15, 2010. 9:30am
Location:
AT&T Park, Giants Executive Offices (in between Acme Chophouse and Dugout Store) 24 Willie Mays Plaza, San Francisco, CA 94107
Event fee:
$30 per person for current WCNC members. $20 per person for current Wharton Club Gold Ticket Members. Members-only for this event. Members may purchase up to one additional ticket for an accompanied adult at the member rate. Members may also purchase up to three additional tickets for their children, who must be accompanied by a parent. Note: these children's tickets are not transferrable to an adult--they are intended only for Club members who would like to bring their 1-3 of their children. Up to 30 tickets have been set aside for accompanied children, but all 120 of our tickets will be sold on a first-come, first-served basis.
We do expect this event to sell out quickly, so buy your tickets early if you would like to attend. Extra $10 for tickets after July 31st, if available. All sales final (and you always have the option to have another person attend in your place once a ticket has been purchased.)
Schedule:
9:30am-10:15am. Check-in and Tour
10:30am-11:45am. Chalk Talk
12:00pm-12:50pm. Lunch
1:05pm. First Pitch!