Does it seem like "once in a lifetime" events are occurring more often?

From Hurricane Katrina to the Earthquake in Haiti, the importance of being prepared for extreme situations is evident, even if the likelihood is very slim. Wharton Management Professor Michael Useem recently co-edited a book entitled Learning from Catastrophes which discusses the strategies for reaction and response during situations that we never thought was possible.

Join the Wharton Club of Northern California for a conference call with Professor Useem on Friday, June 18th at Noon PDT as he discusses his latest book entitled Learning from Catastrophes.

Register Online
Date: Friday, June 18, 2010
Time: 12:00pm - 1:00pm PDT
Location: Via Conference Call (Dial-in and pass code to be provided the day before the event by e-mail.)
Cost: No charge for current Wharton Club of Northern California members; members-only for this event. Registration closes Thursday, June 17th at 3:00pm PDT. (Note: although there is no event registration fee for Wharton Club members, "seating" will be limited at this event--please register only if you are confident you'll be able to attend.)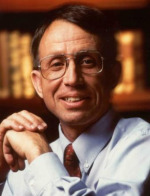 Michael Useem (useem@wharton.upenn.edu )
Professor Michael Useem is William and Jacalyn Egan Professor of Management and Director of the Center for Leadership and Change Management at the Wharton School, University of Pennsylvania. Professor Useem has completed several studies of corporate organization, ownership, governance, restructuring, and leadership.

Prof. Useem's articles have appeared in the Administrative Science Quarterly, California Management Review, Chicago Tribune, Corporate Governance, Directors and Boards, Fast Company, Financial Times, Fortune, Harvard Business Review, McKinsey Quarterly, New York Times, Sloan Management Review, U.S. News & World Report, Washington Post, Wall Street Journal and elsewhere. He holds a B.S. from the University of Michigan and a M.A. and Ph.D. from Harvard University.