Join a successful entrepreneur, leader and educator for a fun and inspiring discussion about seizing opportunities, leveraging limited resources and delivering results.
---
Entrepreneurship As An Extreme Sport
Thursday, June 17, 2010
Come join Tina Seelig for a discussion on how she and her colleagues teach Stanford students to think and act in an entrepreneurial fashion. Students are given assignments without one right answer, asked to take on challenges that seem impossible and encouraged to break the "rules". This animated lecture will be filled with surprising stories and video clips of students turning problems into opportunities, challenging assumptions and making remarkable things happen.
Ms. Seelig, a prolific author, will also be available for autographs. Her latest book, "What I Wish I Knew When I Was 20: A Crash Course on Making Your Place in the World" will be available at the event. If possible, Ms. Seelig requests attendees watch this one-hour stage-setting video in advance of the event:
http://ecorner.stanford.edu/authorMaterialInfo.html?mid=2266
.
Register OnlineDate:
Thursday, June 17, 2010
Time:
6:00 p.m. to 8:30 p.m.
Location:
Wilson Sonsini Goodrich & Rosati,
650 Page Mill Road
, Palo Alto, CA
Registration:
WCNC members, members of affiliate clubs and their accompanied guests: $20 per person. Non-member alumni and other guests: $40 per person. Registrations after 4:00pm Tuesday, June 15th an extra $10 per ticket, if available. Cancellations after Tuesday, June 15th at the discretion of the WCNC. No charge for Wharton Club Gold Ticket Members (but remember as always to register via the above 'Register Online' link.)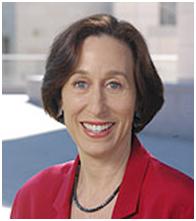 Tina Seelig, Executive Director, Stanford Technology Ventures Program

Tina Seelig is the Executive Director for the Stanford Technology Ventures Program, the entrepreneurship center at Stanford University's School of Engineering. She teaches courses on creativity, innovation, and entrepreneurship in the department of Management Science and Engineering, and within the Hasso Plattner Institute of Design at Stanford.
Ms. Seelig was recently awarded the 2009 Gordon Prize from the National Academy of Engineering, recognizing her as a national leader in engineering educational. She also received the 2008 National Olympus Innovation Award, and the 2005 Stanford Tau Beta Pi Award for Excellence in Undergraduate Teaching.
Ms. Seelig earned her Ph.D. from Stanford University Medical School where she studied Neuroscience. She has worked as a management consultant for Booz, Allen, and Hamilton, as a multimedia producer at Compaq Computer Corporation, and as an entrepreneur.
Ms. Seelig has also written 15 popular science books and educational games. Her books include The Epicurean Laboratory and Incredible Edible Science, published by Scientific American; and a series of twelve games called Games for Your Brain, published by Chronicle Books.