Faculty Conference Call. Wharton Prof. Kent Smetters and Illinois Prof. Jeff Brown
---
Coming Soon! The War Between Public Sector & Private Sector Employees
A Faculty Conference Call with
Wharton Prof. Kent Smetters and Univ. of Illinois Prof. Jeff Brown
Friday, March 12th, 2010, 12:00pm pst
Conference Call
Register Online (This link is for WCNC members only. SF Bay Illini members, please register at SFBayIllini.org.)
---
Many political observers in San Francisco were stunned in early 2010 when former San Francisco Mayor and California State Assembly Leader Willie Brown stated in a
column
that "at some point, someone is going to have to get honest about the fact that 80% of the state, county, and city budget deficits are due to employee costs." (See the 4th section down in this
column
--talk about
Nixon going to China
!)
Or how about the recent story where
public school teachers making $70,000 - 80,000 per year in a Rhode Island town
refused to work 25 minutes longer per day, have lunch with students once in a while, and help with tutoring . . . even though 50% of the students at the school are failing all of their classes, and the graduation rate is also under 50% . . . all in a town where the median income is $22,000?
When you have
police officers themselves expressing amazement
over their levels of compensation (29-year old officers making $130,000 per year, etc.), you know that the world has changed.
The sense of entitlement that some--though certainly not all--public workers have come to have is difficult for workers in the private sector to comprehend, especially when so many private sector workers are losing their jobs. There is a growing divergence between private sector and public sector compensation and benefits that
some are saying could lead to taxpayer revolt
.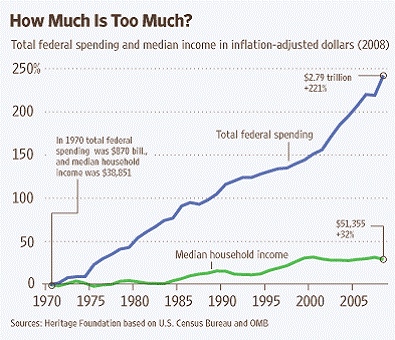 Have we piqued your interest?
Good
.
Join us at 12:00pm pst on Friday, March 12th, 2010
when the Wharton Club of Northern California and the University of Illinois Alumni Club of the San Francisco Bay Area will present
Wharton Prof. Kent Smetters
and
U of Illinois Prof. Jeffrey Brown
. This pair of former White House colleagues will discuss:
Current pay structures and the looming--and likely untenable--pension commitments that city, state, and federal governments have made to employees. Or, could these levels of government spending be sustainable?
How does the social contract between our society/government and workers--both public and private--work going forward? Has this social contract been fundamentally damaged by the current generation's grasshopper approach to spending?
What does the overall landscape of Public vs. Private look like in terms of spending and income?

Most importantly, what are reasonable options for addressing all of this?
Professors Smetters and Brown are longtime colleagues and friends, having worked together in the White House analyzing and recommending policy initiatives related to these issues. Join us for the next in a series of Faculty Conference Calls and a lively discussion as Wharton Insurance and Risk Management Prof. Kent Smetters and University of Illinois Finance Prof. Jeffrey Brown team up to share with us their thoughts on this timely topic.
Register OnlineWhen:
Friday, March 12th, 2010
Time:
12:00pm - 1:15pm west coast time
Where:
Via Conference Call (Dial-in and pass code to be provided the day before the event by e-mail.)
Registration:
No charge for current WCNC members and University of Illinois Alumni Club of the SF Bay Area members--
WCNC members and SF Bay Illini members only
(SF Bay Illini members, please register at:
http://www.sfbayillini.org
) Registration closes at 1:00pm PST Thursday, March 11th. (Note: although there is no event registration fee for WCNC and SF Bay Illini members, "seating" will be limited at this event--please register only if you are confident you'll be able to attend.)
Prof. Kent Smetters
Kent Smetters is the Boettner Chair Professor at the University of Pennsylvania's Wharton School and a Faculty Research Fellow at the National Bureau of Economic Research. Previous positions include the Congressional Budget Office (1995 to 1998), the Kaiser Visiting Professor of Economics at Stanford Economics Department (2000-2001), and Deputy Assistant Treasury Secretary for Economic Policy (2001-2002). His book publications include Fiscal and Generational Imbalances: New Budget Measures for New Budget Priorities, coauthor (AEI Press, 2003), and The Pension Challenge: Risk Transfers and Retirement Income Security, coeditor (Oxford University Press, 2004). He has published academic articles in leading journals, including American Economic Review, Journal of Political Economy, and The Quarterly Journal of Economics. He is often cited in major media outlets.
An expert in Social Security and tax policy, Dr. Smetters has taught at the Wharton School since 1998 and served as Deputy Assistant Secretary of Economic Policy in the US Department of Treasury from 2001-2002. Before coming to Wharton, he was an economist in the Congressional Budget Office from 1995-1998. He is currently a Non-Resident Scholar at the American Enterprise Institute and has been a consultant to the World Bank and the Urban Institute, and Kaiser Visiting Professor at Stanford University.
Dr. Smetters earned a PhD (1995) and MA (1992) in economics from Harvard University and BS degrees (1990) in economics and computer science from Ohio State University.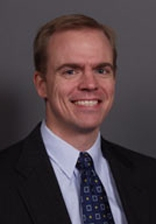 Prof. Jeffrey Brown
Jeffrey Brown is the William G. Karnes Professor in the Department of Finance at the University of Illinois at Urbana-Champaign and Director of the Center for Business and Public Policy in the College of Business. Prior to joining the Illinois faculty, Dr. Brown was an Assistant Professor of Public Policy at Harvard University's John F. Kennedy School of Government. During 2001-2002, he served as Senior Economist at the White House Council of Economic Advisers where he focused primarily on Social Security, pension reform, and terrorism risk insurance. During 2001 he also served on the staff of the President's Commission to Strengthen Social Security.
In 2006, President Bush appointed Dr. Brown to serve on the seven-member Social Security Advisory Board, and he was confirmed by the U.S. Senate in December 2006. He served on a national expert panel that studied the structure of Social Security personal accounts that released its report in January 2005. He has also served as a consultant, expert witness, or expert panelist for the Executive Office of the President, the U.S. General Accounting Office, the U.S. Treasury, and the World Bank.
Professor Brown's research interests are primarily focused on public and private insurance markets, including Social Security, private pensions, annuities, life insurance, long-term care insurance, and terrorism risk insurance. His research has also branched into areas ranging from the influence of executive compensation on firm dividend policy to the influence of community effects on stock market participation. His work has been published in leading economics and finance journals, including The American Economic Review, The Journal of Political Economy, The Journal of Public Economics, The Journal of Finance, The Journal of Risk and Insurance, The National Tax Journal and numerous books. Professor Brown is co-author of the book
The Role of Annuities in Financing Retirement
from MIT Press, and is co-founder and co-editor of the Journal of Pension Economics and Finance, published by Cambridge University Press. Professor Brown and/or his research have been cited in numerous news outlets, including the BBC, Business Week, Chicago Tribune, CNBC, CNN, Fox News, Los Angeles Times, Wall Street Journal, and the Washington Post.
Professor Brown holds a Ph.D. in economics from the Massachusetts Institute of Technology, a Master of Public Policy degree from Harvard University, and a B.A. from Miami University. Prior to graduate school, he was a Brand Manager at the Procter & Gamble Company.