The era of the Smart Grid has arrived. David Pejcha, Director of Marketing at Silver Spring Networks, will explain the Smart Grid and how it will transform our society's energy needs.
---
THE SMART GRID – LAYING THE FOUNDATION FOR ENERGY MANAGEMENT IN THE 21ST CENTURY
Wednesday, July 22, 2009
Hearing a lot these days about the Smart Grid but don't know what it is? Curious about why the Smart Grid is a critical foundation for addressing energy management in the 21st century or why the Obama Administration has allocated $4.5BN in stimulus funding for Smart Grid? (Yes, we know, a billion dollars isn't nearly as impressive as it used to be, and yes, pretty much everything gets its own billion dollar allocation these days. Still, even in today's world, $4.5B is a serious statement.)
Join the Wharton Club of Northern California for a session to learn more about the Smart Grid. David Pejcha (WG06), Director of Marketing at Silver Spring Networks, will review the fundamentals that are driving the Smart Grid market and the vision of Silver Spring Networks. It promises to be an eye-opening discussion!
Register Online Date:
Wednesday, July 22, 2009
Time:
6:00-6:45pm Reception with light appetizers. 6:45-8pm, Event
Location:
Palo Alto Research Center Inc, 3333 Coyote Hill Rd, Palo Alto, CA 94304
Cost:
WCNC members, members of affiliate clubs and their accompanied guests: $20 per person. Non-member alumni and other guests: $40 per person.
Registrations after 4:00pm Monday, July 20th an extra $10 per ticket, if available
. Cancellations after 4:00pm Monday, July 20th at the discretion of the WCNC.
No charge for Wharton Club Gold Ticket Members
(but remember as always to register via the above 'Register Online' link.)
About Silver Spring Networks
Silver Spring Networks (SSN) is a Smart Grid network solutions provider that enables utilities to achieve operational efficiencies, reduce carbon emissions and offer their customers new ways to monitor and manage their energy consumption. SSN provides the hardware, software and services that allow utilities to deploy and run unlimited advanced applications, including Smart Metering, Demand Response, Distribution Automation and Distributed Generation, over a single, unified network. SSN's Smart Energy Network is based on open, Internet Protocol (IP) standards, allowing continuous, two-way communication between the utility and every device on the grid. SSN has successful deployments with utilities serving 20 percent of the US population, including Pacific Gas & Electric, Pepco Holdings, Florida Power & Light and Oklahoma Gas & Electric. In 2008, the World Economic Forum honored Silver Spring Networks as a Technology Pioneer. SSN also holds numerous patents in the area of utility network optimization. More details available at:
www.silverspringnetworks.com
.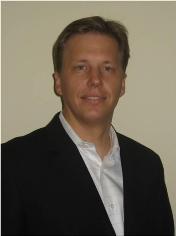 David Pejcha, Director of Marketing, Silver Spring Networks
David Pejcha is responsible for growth and development strategy Silver Spring Networks. David has more than 15 years of operating experience in the communications industry, having held leadership roles in marketing, product management and corporate development. Prior to Silver Spring, David worked at Cisco Systems, Good Technology (Motorola) and Comcast Interactive Capital and Credit Suisse First Boston. David earned his BA in Economics from UCSD and holds an MBA from the Wharton School of the University of Pennsylvania.