---
Reinventing Pen & Paper for the Digital Age
**POSTPONED**
The cover story of a recent Businessweek was entitled "Innovation, Interrupted" and made the case that during the last decade, U.S. innovation has failed to realize its promise--and that may help explain America's economic woes.
On Thursday, August 13th, the Wharton Club of Northern California is pleased to present Byron Connell, the VP Marketing and Co-founder of
Livescribe
, a company which is currently making the opposite case -- that innovation is alive and well in the U.S.
Too often, we associate innovation with doing the same thing but just doing it a lot better or faster than previous incarnations. Apple's iPod is a great example of this--it didn't create the product category for mp4-players; rather, it just came in and brought out a player that held a lot more music and had that famous Apple ease of use.
What LiveScribe has done with their
Pulse Pen
, however, is the good, old-fashioned version of innovation -- they created something that didn't exist before. More importantly, the product addresses a
real business need
that people are willing and eager to pay money to solve -- i.e., it's not just a neat science experiment.
The founders of this company took existing components and put them together to elegantly address what had -- until now -- been an unrealized need for many professionals and students. Namely, they changed the game of note-taking in a fundamental and powerful way. By combining a sound-recorder, a small digital camera, a couple gigabytes of memory and some smartly-written software, the Pulse Pen digitizes the visual record of what you are writing and synchronizes it with the voices/sounds the Pen is recording at the time. That way, if you want to go back and hear what was being said while you were writing a certain part of your notes, it's just a matter of tapping those notes with the pen-tip, and the Pulse Pen will play it back for you.
We won't suggest that this product is for everyone, but if you're a student, attorney, or just a professional who has to sit through a lot of meetings, it's hard to overstate how powerful and impactful this innovation could be for you. As one Wharton Club member put it in a text message three hours after opening and first using his Pulse Pen, "
F***ing gamechanger. I'd trade my wife for this pen
." (We would add that this Wharton alum is happily married with three children....)
Make plans now to join us on Thursday, June 25th as we hear the story of what it took to bring this innovation to the marketplace!
Register OnlineDate:
Thursday, August 13, 2009
Time:
6:00-6:45pm Reception with light appetizers. 6:45-8pm, Event
Location:
Carr & Ferrell,
2200 Geng Road, Palo Alto
Cost:
WCNC members, members of affiliate clubs and their accompanied guests: $20 per person. Non-member alumni and other guests: $40 per person.
Registrations after 4:00pm Tuesday, August 11th an extra $10 per ticket, if available
. Cancellations after 4:00pm Tuesday, August 11th at the discretion of the WCNC.
No charge for Wharton Club Gold Ticket Members
(but remember as always to register via the above 'Register Online' link.)
About Livescribe

Livescribe
is fundamentally changing the way people capture, access and share information with pen and paper. Founded in 2007, Livescribe has developed a breakthrough low-cost mobile computing platform which includes the award-winning Pulse smartpen, dot paper, smartpen applications, Livescribe Desktop software, Livescribe Online Community, and development tools.
The Pulse smartpen captures handwriting and simultaneously records audio and synchronizes it to the writing, so users never miss a word they hear, write or speak. Users can simply tap on their notes to replay what was recorded from the exact moment they were writing. With the Livescribe Desktop software, notes and audio recordings can then be transferred to a Mac or PC, where they can be digitally stored, searched, or shared.
Since its launch in April 2008, the Pulse smartpen has won multiple awards, including Popular Science's Best of What's New 2008, Popular Mechanic's 2008 Breakthrough Award, and MacWorld's Best of Show in 2009.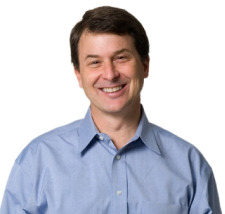 Byron Connell, Founder & Chief Marketing Officer, Livescribe

Byron Connell has spent the last 20 years helping consumer technology companies define, develop and launch new products and services. His experience as an executive with both high-tech startups and many of Silicon Valley's most successful companies is a testament to his strategic thinking and dedication. Prior to his current role as Livescribe's Chief Marketing Officer, Byron served as principal and chief marketing officer of 1st Gear Consulting. Prior to 1st Gear, he co-founded and served as the senior vice president of marketing of Tapwave. For four years, Byron was responsible for the worldwide definition, introduction and management of all branded handheld computers, communicators, accessories, peripherals and OEM products for Palm, Inc. While at Palm, Byron wore a number of hats including vice president of the consumer markets group and vice president of marketing. He scaled the product management organization from 7 employees to over 70, and introduced many highly acclaimed products that grew company revenue from $114 million to $1.5 billion. Byron has also previously held management positions with Hewlett-Packard and Apple Computer. He received a bachelor's degree in business administration from the University of Southern California and a master's degree in business administration from Northwestern University.